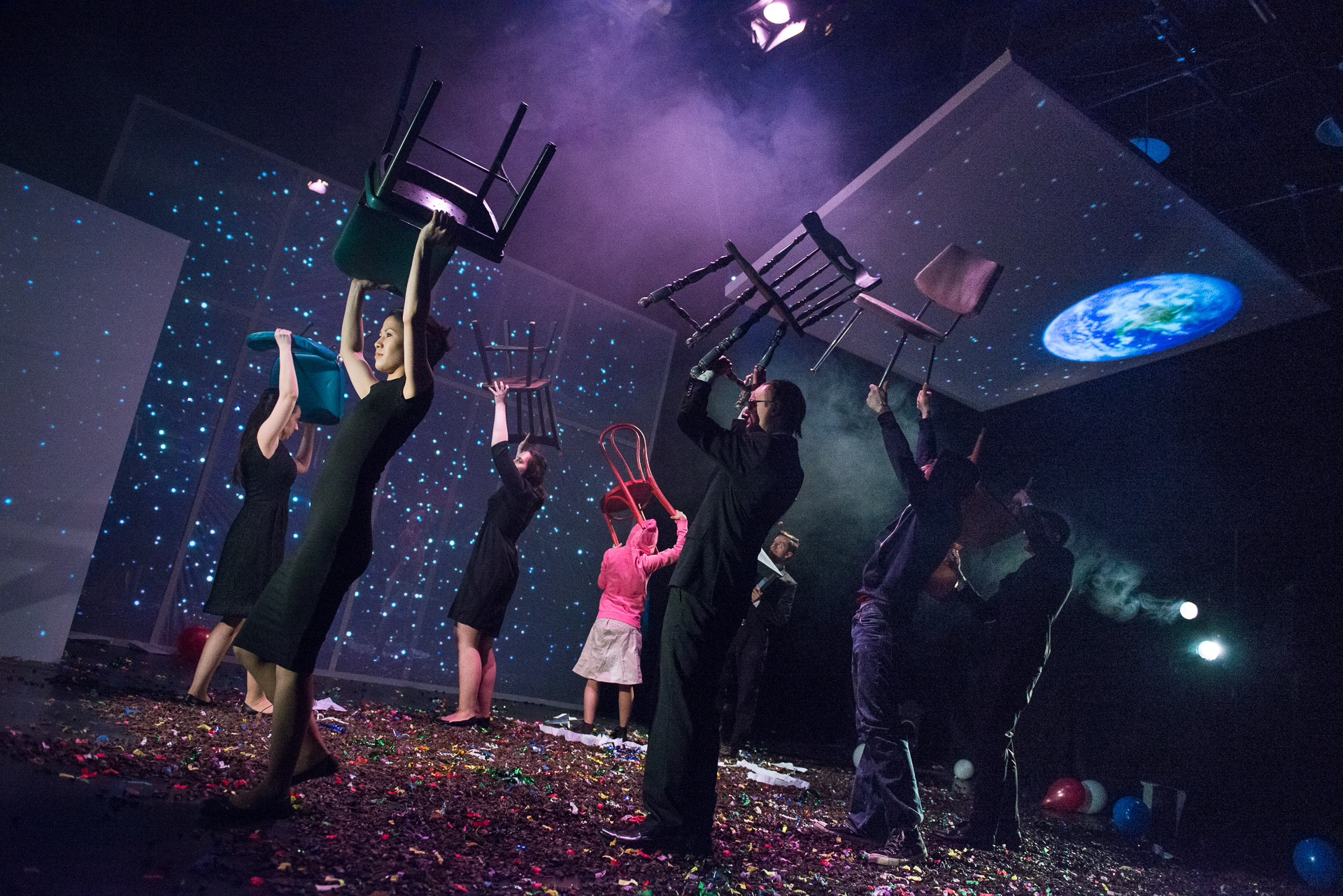 Created by Ghost River Theatre and the School of Creative and Performing Arts, WINDOW is a prismatic odyssey through a contentious past, possible presents, and imagined futures. From JFK to Y2K, Care Bears to the Matrix, WINDOW plunges audiences down a crazed rabbit hole, escape from which is entirely uncertain….
Ghost River brings the full force of its signature aesthetic innovation to a simple but startling interplay of perspectives, soundscapes, and physicality in this interdisciplinary creation project. Led by GRT's Artistic Director Eric Rose and devised with the University of Calgary's Drama Students, WINDOW was created and produced as part of GRT's Company-in-Residence at The University of Calgary during the 2015/16 season.
WINDOW was performed for the public at The West Village Theatre as part of the Taking Flight Festival March 15th-19th, 2016.
ARTISTIC TEAM
Script by Jason Patrick Rothery and Eric Rose
Devised with the Drama 460 Class
Conceived and Directed by Eric Rose
Set and Costume Design by Patrick Du Wors
Audio Visual Design by Matthew Waddell
Lighting Design by Lisa Floyd
Production Management by Thomas Hall
Stage Managed by Lester Lee
Assistant Directed by Azri Muhammad
Assistant Set and Costume Design by Skylar Desjardins
Performed by: Alex Allen, Ray Gao, Jennifer Heidebrecht, Christopher Lorincz, Jai Randhawa, Cai Samphire, Brett Tromburg, Danelle White, and Elaine Yang.