SIDE A: REVERIE. SIDE B: REVOLUTION. WHAT WOULD IT TAKE FOR YOU TO MAKE THE FLIP?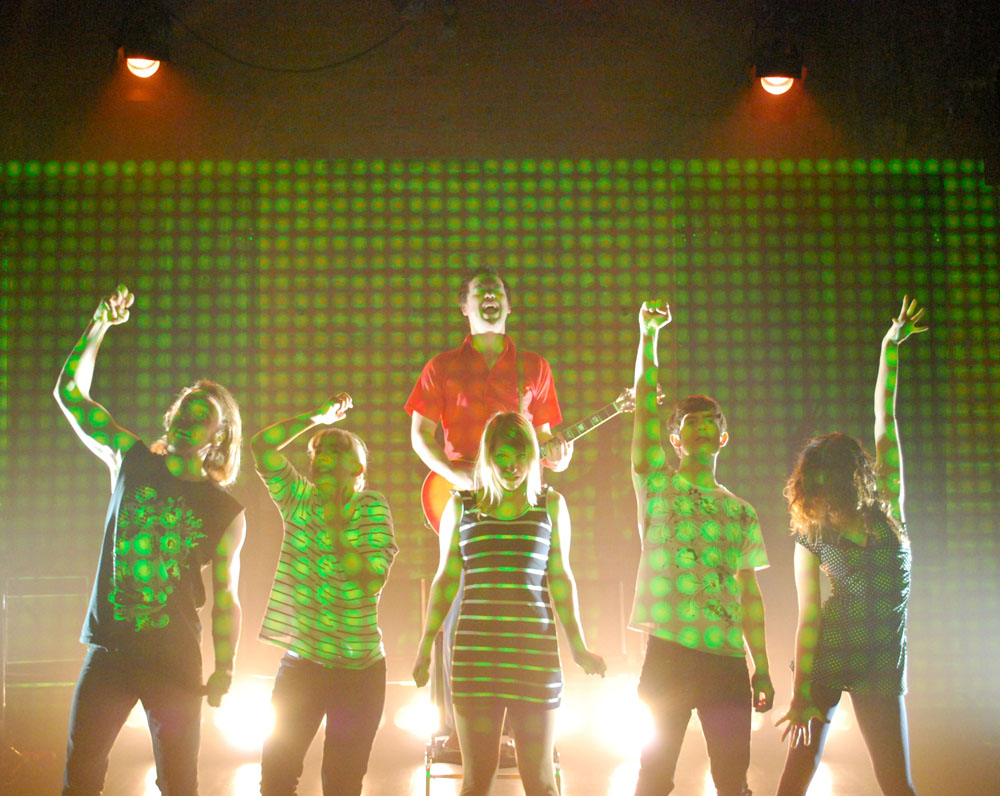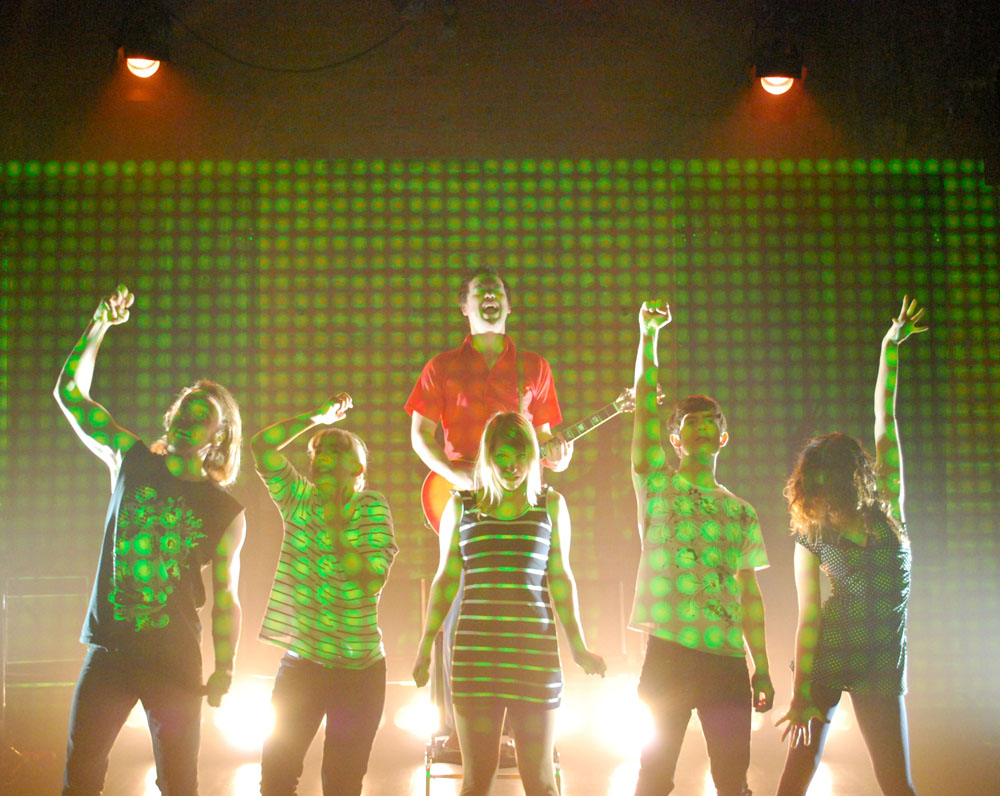 "Every nerve responds... it's that good." --the Reflector
For a young woman day- dreaming her way through a safe and monotonous urban existence, the question doesn't even seem relevant. By day she stocks the blasé aisles of the homogenous grocery store that employs her. By night she seeks out a spark of excitement—though, nothing too challenging, nothing too changing. A house-party in the suburbs. But when outside forces shatter her content day-to-day bubble, she can no longer drown the voices of dissent with a filter of mediated culture streaming through her iPod. It's time to take the earbuds out.
Awards
Nomination - Outstanding Production Of A Musical, 2011 Betty Mitchell Awards
Nomination - Outstanding Lighting Design (Kerem Çetinel) 2011 Betty Mitchell Awards
Credits
Conceived by Eric Rose, David van Belle and Kris Demeanor
Direction: by Eric Rose
Script: David van Belle
Production: Lee Cookson
Music: Kris Demeanor and Matthew Waddell
Choreography: Kimberley Cooper and Eric Rose
Stage Management: Anton de Groot
Set and Lighting Design: Kerem Çetinel
Costume Design: Erin Gruber
Sound Design: Matthew Waddell
Video Design: Erin Gruber and Matthew Waddell
Design Intern: Erin Gruber
Directing Intern: Mike Griffin
Photography: David van Belle
Featuring
Ava Jane Markus
Emily Promise Allison
Christopher Duthie
Molly Flood
Ian Kilburn
praise for reverie
"Reverie is an exercise in stimulation. Every nerve responds as each element – cast, choreography, digital effects, dialogue, music—comes together to assault the audience. Not to be defined by the musical theatre catch-all, Reverie is truly an experience.
...it seems inevitable that this unique and arresting production will leave an indelible imprint on its Calgary audiences.
"...the lush melding of organic and inorganic sounds is liable to firmly place you in a state of rapture. The thought of perhaps never hearing some of those songs again is certain to leave audiences with a profound sense of mourning. It's that good." - Bri Turner - The Reflector
"Part play, part musical performance, part video installation, part sound experiment, part spoken word and part dance. Reverie, presented by Ghost River Theatre, has more packed into a 100 minute production than most shows can ever hope to achieve. But it's not the packing in and layering on of mediums that makes Reverie such a unique and exciting piece of theatre. It's that each element itself is beautifully crafted, creating a wholly immersive experience that tickles numerous intellectual sweet spots." Jessica Goldman - CBC Radio - Reviewer