All you have to do is let go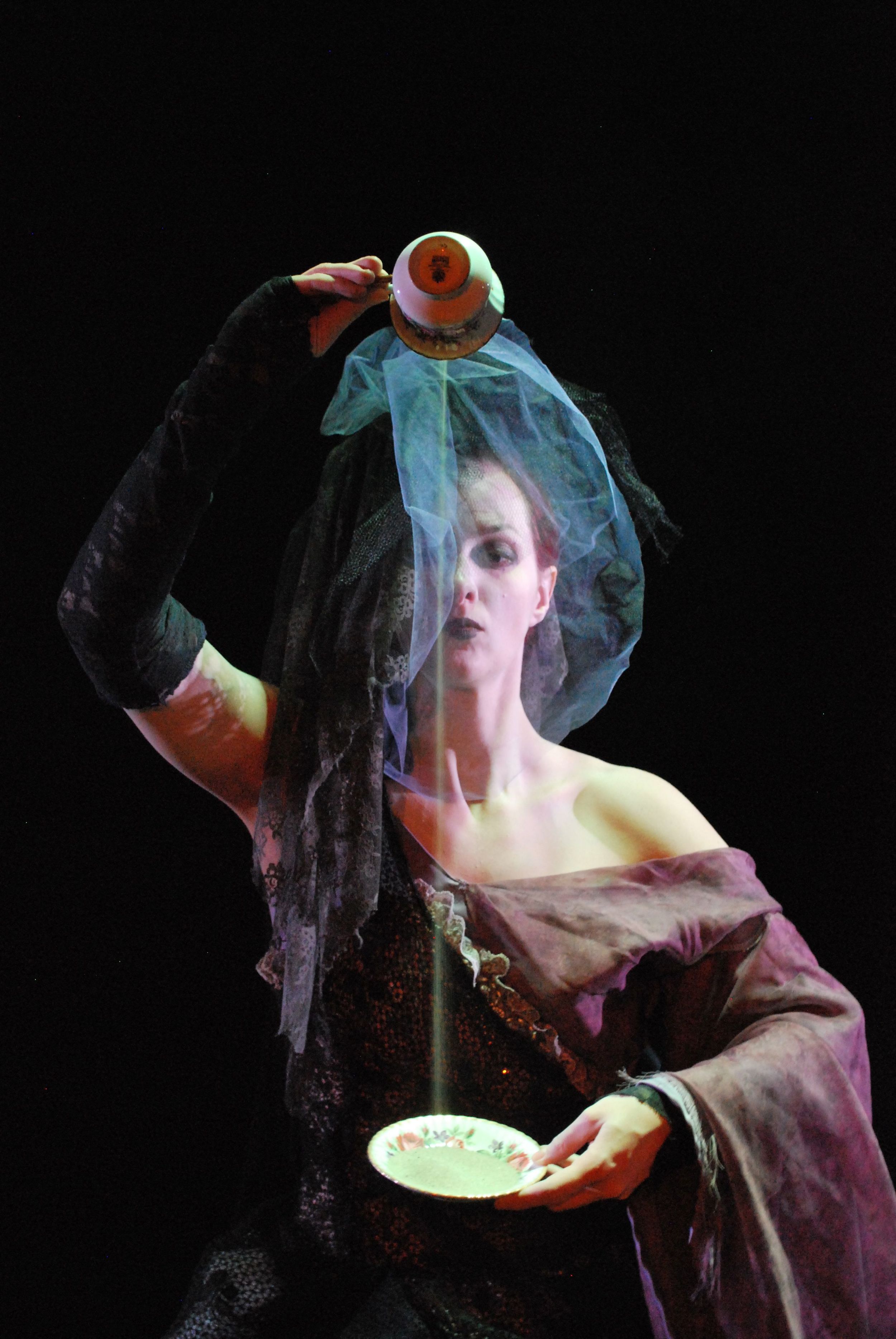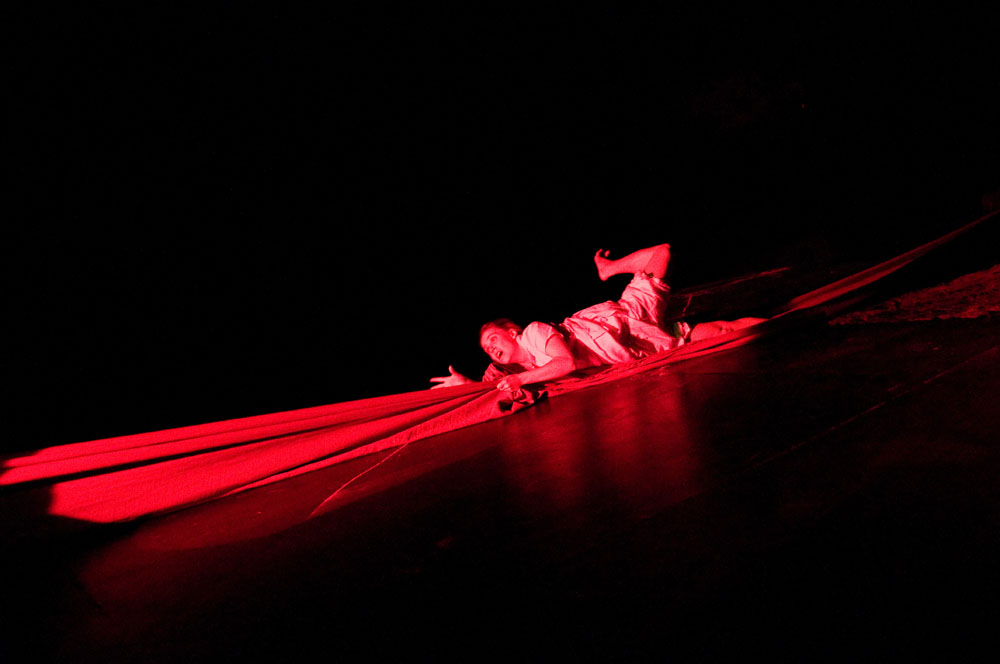 "my favourite of all the plays I saw this year...squarely on the side of ingenious" —VUE Magazine
A free-association on the Orpheus and Eurydice myth, ONE follows the desperate journey of Philistine, an impassioned librarian searching for the love of her life, George, an astronomer who's been lost at sea. Her devotion takes her beyond the fabric of the living world and into the strange and all-consuming world of the dead—a realm suffused in memory, imagery, sound and fragments of language. Through stunning visual imagery, highly stylized movement, poetic language, innovative design and evocative soundscape ONE delivers an experience that is at once an engaging narrative and a sensory adventure. ONE invites you to surrender to emotions as deep as the ocean and as vast as the stars.
19/20 Dates:
In Toronto at the Factory Theatre as part of their 50th Anniversary Season April 1-19th, 2020. For tickets and information go here.
In Calgary at the West Village Theatre as part of Ghost River Theatre 19/20 Season May 20-31st, 2020. Tickets are not on sale yet. Scroll down to the bottom of the page to sign-up for our newsletter to be the first to know.
Awards
Outstanding Production Of A Play, 2011 Betty Mitchell Awards
Outstanding Sound Design (Matthew Waddell), 2011 Betty Mitchell Awards
Outstanding Lighting Design (Snezana Pesic with Lester Lee ), 2011 Betty Mitchell Awards
Nomination - Outstanding Direction (Eric Rose), 2011 Betty Mitchell Awards
Canadian Stage Award for Direction (2011 SummerWorks Festival)
Snezana Pesic's Production Design of ONE chosen to represent Canada at the 2015 Prague Quadrennial of Performance Design and Space.
2020
Written by: Jason Carnew
Direction: Eric Rose
Set, Costume, and Lighting Design: Snezana Pesic
Sound Design: Matthew Waddell
Stage Management: Lester Lee
Featuring
Amber Borotsik as Philistine
Richard Lee as George
Kristi Gunther-Hansen as Elishiva
Keith Wyatt as Charon
2006 - 2013
Written by: Jason Carnew
Direction: Eric Rose
Producer: David van Belle
Sound Design: Matthew Waddell
Set, Costume, and Lighting Design: Snezana Pesic
Stage Management: Lester Lee
Associate Lighting Design: Lester Lee
Production Assistance: Brett Dahl
Costume Design Assistant: Erin Gruber
Associate Stage Management: Tessa Stamp
Running Crew: Joseph Perry, Brett Dahl, Evan Medd
Technical Consultation: Ben Eastep
Photography: Zachary Ayotte, David van Belle
Featuring
Amber Borotsik as Philistine
Cole Humeny as George
Kristi Gunther-Hansen as Elishiva
Keith Wyatt as Charon
praise for one
"ONE is visually arresting and full of heart and humanity. Highly recommended." -Robert Crew, Toronto Star
"...theatre that washes over you like a half-remembered dream.... You feel swept along by sensation, in a way that's resonant, lyrical and powerfully accessible." — Liz Nicholls, Edmonton Journal
"...I was left emotionally overwhelmed by the physical depiction of Philistine's longing and loss. Based on this and his previous work, I'm going to hazard a guess we'll see Rose on the next Siminovitch Prize shortlist for directing." - Kelly Nestruck Globe and Mail
"A beautiful, poetic show." —Calgary Herald
PRODUCTION HISTORY
August 2006: Edmonton International Fringe Festival
January 2008: International Canoe Festival, Edmonton
March 2010: Revolutions International Festival, Albuquerque, New Mexico
December 2010: Ghost River Theatre, Calgary
August 2011: SummerWorks Theatre Festival National Series, Toronto
March 2013: Shadbolt Centre for the Arts, Burnaby
March 2013: Belfry Theatre's SPARK Festival, Victoria
April 2020: Factory Theatre, Toronto
May 2020: West Village Theatre, Calgary